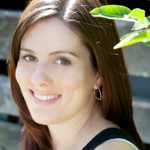 Jill graduated from the West Coast College of Massage Therapy in 2005 and has been practicing in Surrey since 2006.
Her passion for sports and an active lifestyle growing up led her to this very diverse career as a Registered Massage Therapist.
Whether it is helping maintain a healthy lifestyle or assisting in the return to optimal performance; Jill is committed to treating all her patients as individuals and educating them in the process.
Jill's Techniques Include:  
 • Pre and post-natal care 
• Trigger Point release 
• Deep tissue 
• Myofascial release 
• Joint mobilizations
Jill is available for appointments three days a week and can be contacted via email at jill@karenjsmithandassociates.com
Book your next appointment with Jill online here.