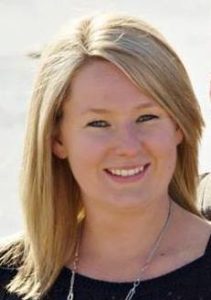 Carly was born and raised in Langley and has been very fortunate to have been able to do a lot of travelling. She backpacked across Europe for 3 months in 2009 and has also visited Thailand, Cambodia, Hong Kong, Egypt, Cuba, Mexico, The Dominican Rebuplic, and Hawaii over the years. Carly hopes to add to her travels and one day explore South America.
Carly has an extensive background in competitive trap shooting, something she has done since she was 13 and even had the to opportunity to travel to Hawaii to compete. She has knowledge in other sports such as basketball, volleyball as well as cheerleading. Being a big out doors person, she loves to explore the wilderness with her dogs, enjoying day hikes and walks in some of BC's most beautiful parks. Carly hopes to expand her hiking and eventually start doing 2 or 3 day hikes in the local mountains.
Carly graduated from the 3000 hour program at the West Coast College of Massage Therapy.  She is very eager to help her patients reach their optimal level of health using the variety of techniques that she has acquired through her studies.
Carly first became interested in Massage Therapy after suffering from a whiplash injury. The pain and stiffness in her neck, along with headaches from the accident were relieved over time with the help of her massage therapist, thus sparking her interest in the profession.
Carly enjoys the fact that massage therapy is a natural remedy and is drug free.  She treats every client as each of their symptoms individually present and she treats all types of injuries and conditions. A large part of Carly's practicum hours were spent where she has a special interest in treating TMJ disorders and headaches.
You can pre-pay Carly for your massage with her if you want by using the PayPal pre-pay button on the right.
If you wish to contact Carly for more information you can email her at Carly-g@hotmail,ca
Book your next appointment with Carly online here